Commercial Painting in CT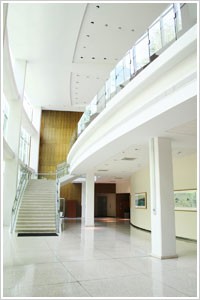 We are Connecticut Commercial Painting Contractors - We work together with you on the specifics.
All commercial projects in Connecticut are completed according to specifications determined by the architect, General Contractor or business owner.
Proper precaustions ensure all-around safety.
Looking for a commercial painting company in CT? If the project entails working while the business stays open we will contain the work area and protect the business property. Because of our regular safety meetings, our employees are trained to follow all safety rules for a completely secure environment.
We won't keep you waiting for results.
We take pride in our ability to meet deadlines and keep projects moving. Together we will decide on the proper time frame for your commercial painting project in Connecticut.
Please contact us if you would like to know more about out commecrial painting services.
Commercial Painting Services in CT offered by Capstone Painting - Call (860) 985-7596 or (203) 704-0536. We offer:
Epoxy Flooring
Epoxy Paint
Painting of Machinery
Dry Fall Ceilings
Commercial Painters
Paint Sprayer
Check out our Commercial Painting gallery
More Commercial Painting sevices: