House Painting in CT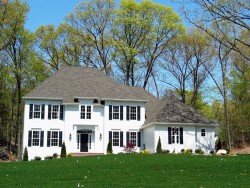 We work with you to ensure accuracy.
You are the home owner and this is your project. We are here to ensure that your vision for your home comes to life. We will work with you ensure that all your visions are met and that your new home, or restored home is the home of your dreams. Call us today for house painting in CT to ensure that the vision you have for your home is carried out by the professionals at Capstone Painting.
No home is too big or too small.
No house painting in CT project is too great, and likewise no project is too small. No matter the size of your next or current project Capstone can get it done, quick and precise, just the way you want it.
We promise professionalism .
We take pride in our ability to meet deadlines and keep projects moving. Also the worksite will be just that, a worksite. We will work hard from the beggining of the project all the way to it's conclussion.
Please contact us if you would like to know more about our house painting services in CT.
Bristol, CT Office: (860) 985-7596
Watertown, CT Office: (203) 704-0536